Cell: 425.766.3940
Office: 425.274.2092
Credentials:
President, Advantage Commercial Brokers
Languages:
English
E-mail:
aaron@ACBrokersInc.com
View More
Agent Listings
Featured Business Opportunity Listings
Agent Website
http://www.AaronMuller.com
Brokerage Website
www.ACBrokersInc.com
Cities Served
Washington State
Industry Experience
Aaron Muller is the President of Advantage Commercial Brokers with over 20 years of experience selling privately held companies in Washington State with annual revenues between $100,000 and $20 million. Recognized as an Industry Expert by the Business Brokerage Press, Aaron has published numerous articles, videos, and books on how to buy and sell businesses including his #1 international bestseller "The Lifestyle Business Owner: How to Buy a Business, Grow Your Profits, and Make It Run Without You" now available on Amazon Kindle, Audible, and bookstores nationwide.
The broker you choose to represent the sale of your company can greatly affect the success of the sale. Aaron Muller is a successful entrepreneur himself who currently owns eight multimillion-dollar companies that run without him. Unlike some brokers who come across as salespeople looking to earn a commission, Aaron comes across to business buyers as a successful business owner who walks the talk. As a result, Aaron gets top dollar for his clients and sells businesses three months faster than the national average.
Aaron has personally sold more than 200 companies and facilitated over 50 SBA loans for his clients. He has a large database of business buyers and is selective on the clients he takes on. For a free seller consultation, contact Aaron confidentially on his cell at (425) 766-3940.
Education
Aaron has owned or co-owned over 20 companies in the Pacific Northwest. Aaron calls his hands-on business experience the best education he could ever receive. He is known for his street-smart business prowess. Through trial and error, Aaron has become a top business and commercial broker in Washington as well as a leading authority on lifestyle business ownership.
Personal Profile
Aaron is happily married to Mayumi Muller. Together, they have five children including two daughters who are currently attending college. In his free time, Aaron enjoys riding bikes with his boys and coaching flag football at the Boys and Girls Club.
Testimonials
"Aaron recently helped me sell my property management business that I had owned and operated for 21 years. Aaron was extremely professional and totally dedicated to listing the business for sale and finding a qualified buyer. He kept me informed every step of the way. His assistant, Oliver, was also key in his attention to detail in keeping tract of all the info needed to bring the transaction to a close. I would highly recommend Aaron and Oliver and Advantage Commercial Brokers if you plan on selling your business. I would have never have been able to sell my business without their help!"
- Marc Cascio (owner of property management company)

"Aaron Muller has been a tremendous help to me during the entire process of buying a business for the first time. From steering me towards businesses that fit my skill set and requirements, to helping with researching and analyzing candidate business, to negotiating and closing the deal. Finally, Aaron and Oliver went above and beyond during the due diligence process, providing me with free business advice for my new venture. I highly recommend Aaron and his team!"
- Daniel Stralberg (Vogels Carpet & Flooring)

"Aaron is awesome to work with. His customer service is second to none. He knows what small business owners and buyers want and need. I used Aaron to buy a biz and then sell it. He is someone who will tell it like it is and not play games. I would recommend him to anyone who is looking to buy or sell a small business."
- Nathan Buege (former client)
"I worked with Aaron Muller to purchase my first cleaning company in the spring of 2004. Aaron was professional and helpful through the entire transaction and worked diligently to help me to accomplish my goal of being a business owner. Although I had never been in business for myself before, Aaron helped to assuage my concerns and assist me with referrals to other services that I needed in order to be successful. I was so pleased that I worked with Aaron 6 months later in buying another business to complement my existing operation.
I recommend Aaron to anyone who is considering buying a business and would work with him again if I need his services."
- Kevin L. Mullin (former client)
"I purchased an automotive shop from Aaron. The one thing that made him unique was his own experience in owning and operating businesses. He seemed to always have the answers to my questions and was able to steer me in the right direction. His advice in the di
rection I should take the business I purchased has been so helpful and I have been profitable from day one!
Thanks Aaron!!"
- Jay McGrew (Superior Automotive)

"
Do you have the dream of owning your own business? Hearing horror stories of struggling to make ends meet and knowing many people that have failed at the attempt to start their own business. I decided to buy an existing business with a track record of success. Aaron, Mayumi, and Oliver were there to ease the nerves and guide me through the process. Lenders, lawyers, insurance... so much to do and accomplish. Their network of contacts kept us in the game. Time has passed after the sale and we are still in touch. This has been the BEST decision for myself and my family. Advantage Commercial Brokers will get you where you want to be! Thanks Aaron, Mayumi, and Oliver for the advice and experience to get me in my business!"
-
Jared Van Dyke (proud new business owner)

Resources & Links
Lifestyle Business Owner Academy


The Lifestyle Business Owner: How to Buy a Business, Grow Your Profits, and Make It Run Without You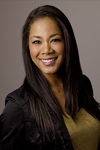 Cell: 206.250.5528
Office: 425.274.2092
Credentials:
Business Broker - MBTI Certified
Languages:
English, Japanese
E-mail:
mayumi@ACBrokersInc.com
View More
Agent Listings
Agent Website
Brokerage Website
www.ACBrokersInc.com
Cities Served
Washington State
Industry Experience
Mayumi brings over 10 years of business development and marketing experience to Advantage Commercial Brokers. When clients contact Advantage Commercial Brokers, Mayumi works closely with our brokers to ensure the clients' decisions match their personality profile. She utilizes a number of tools including the Meyers-Briggs Type Indicator (MBTI) assessment, a psychometric questionnaire used in executive coaching and career counseling, to help investors determine the best type of businesses to purchase base on their personality profile.
In addition to her role at Advantage Commercial Brokers, Mayumi also runs a high-end matchmaking company in Seattle where she utilizes her personality profile expertise to match clients with the right partners. She has been interviewed on Q13 Fox News numerous times and is considered a sought after expert on personality types and relationships. Mayumi is also the co-foudner of Lifestyle Business Owner Academy where she teaches entrepreneurs how to buy a business, grow its profits, and make the business run without the owner.
Education
Mayumi holds a B.S. in Communications from the University of Washington. She is a Myers-Briggs Certified Practitioner.
Personal Profile
Community service is an important part of Mayumi's life. As the first Japanese-African-American to win the Mrs. Washington America pageant, she utilized her exposure and partnered with Planned Parenthood to educate teenage girls on the use of contraceptives and the option of abstinence. Mayumi has been modeling for 20 years and continues to model today. She lives in Bellevue with her husband and children.
Testimonials
Resources & Links
Lifestyle Business Owner Academy

Cell: 425.785.6608
Office: 425.274.2092
Agent Listings
Agent Website
Brokerage Website
www.ACBrokersInc.com
Cities Served
Washington State
Industry Experience
In his role as business analyst, Oliver is responsible for analyzing company financials, performing business valuations, and compiling Confidential Business Reviews to help business sellers get top value for their business. He plays an integral role in the business sale process, providing back-end support to ensure offers go smoothly to closing.
Oliver brings an extensive business background, having previously served as a business consultant at Hands-On Solutions, portfolio analyst at Riverstone Residential Group, and investor in multiple income properties.
Education
Oliver graduated Magna Cum Laude with a full-ride academic scholarship from the University of Washington with a B.A. in Business Administration with a concentration on Entrepreneurship, and holds an M.A. in Whole Systems Design from Antioch University.
Personal Profile
In his free time, Oliver is a classical pianist and has performed with various musicals in the Seattle area. He also founded the business mentoring program at Issaquah High School, a program that brings the community together to mentor over 100 high school students each year on business, marketing, and entrepreneurship. He lives in Bellevue with his wife and enjoys hiking and watching movies.
Testimonials
"Oliver's assistance is greatly appreciated. [He] provided information in a professional and timely manner, as well as being flexible in scheduling showings." - Clyde Forrester (President and CEO, Eastside Extreme)
"Oliver has been an indispensable part of our brokerage. Oliver is extremely efficient at what he does, and I can always rely on him to get the job done right. Oliver is a great business partner and I would put my total trust in him." - Aaron Muller (Designated Broker, Advantage Commercial Brokers)
"I have known Oliver for many years and he is someone who would not settle for an ordinary life. When I first met him, he was speaking to a group of high school students on the money principles from a book he just read called Rich Dad, Poor Dad. We have been friends ever since, and I have always seen him as a great leader and businessman. Today, we are partners in several real estate acquisitions and as always, he follows through on his commitments. You know how you talk to people who are really interested in real estate investing, tell you that they want to invest with you, but when it comes time to put down the money, they back away all of a sudden? Well, not with Oliver. Oliver is incredibly astute, he makes smart investment decisions, and he is not afraid to put his money where his mouth is. I have total confidence in Oliver, and I would highly recommend him to anyone who is considering doing business with him." - Casey Bishop (Investment Partner)
Resources & Links
Business Purchase and Sale Resources:
http://www.acbrokersinc.com/resources.php
Articles on Buying and Selling Businesses:
http://www.acbrokersinc.com/blog.php